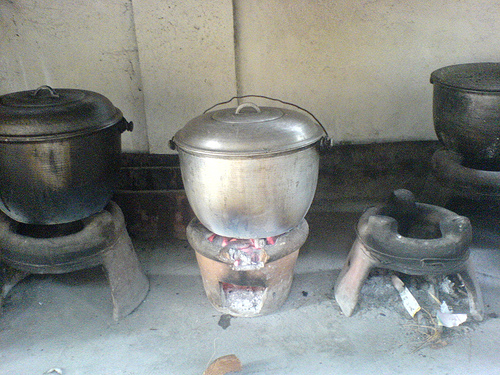 (Yes I know, not quite the same thing, it's a pun, for the humor impaired.)
See that pot above? I have a smaller version. You can boil water in it, cook rice with it, or soups or stews. I didn't feel right about migrating to Australia without one (or without a tabo. I use it to rinse out the tub or when cleaning the shower, it's really good for pouring water where the spigot doesn't reach.) You can buy them from any market in the Philippines, and even some department store groceries.
This are originally my comments from Larry Correia's post fisking the flaming idiot who said it was too much for us to expect poor people to cook. If the fool's hypothetical poor people throw out their whole damn kitchen and all their eating utensils every. single. time. they cook, they are not poor, by any stretch of imagination. Seriously, give the whole fisk a read. It's totally worth it.