I usually am quite happy with secondhand book purchases, including those procured through online book shops. I get a number of books that way, especially nonfiction.
Most of the time, if there's a bit of writing on the sides, I don't mind it. Sometimes, I'll find it interesting. My father used to write in book margins, usually expanding a bit on an underlined sentence or phrase.
So when I finally got a copy of Civilization and Its Enemies, and flipped through it briefly to see if the description I'd been given was accurate (Slight cover damage, some notations on the margins and underlined sections.)
I did not expect to find instead the hardcover's first few blank pages with notations on it, but the former owner tone policing, dismissing, and offering social-justice zealot excuses as well as Choamskite points of view, and radfem nitpicking within the introduction to the book itself.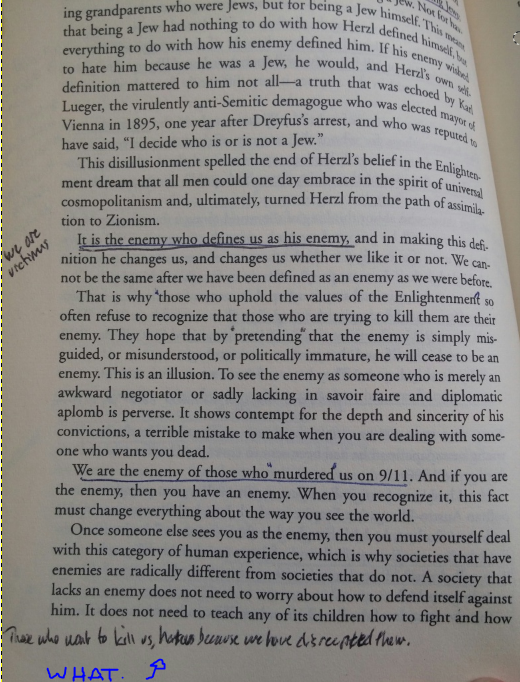 And it only gets worse from there. This is the next page.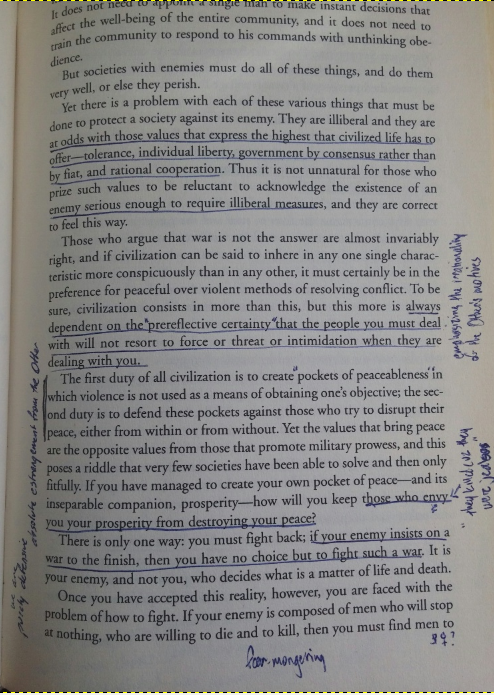 I have to say though, it is fascinating how soc-jus zealots feel the need to display their virtue signalling even though they're reading. Was that little 'female' symbol under the word 'men' really necessary? And it's interesting that the notes are lecturing the writer on how horrible and wrong he is – and most of the 'wrong' isn't actually 'wrong' at all. The rest of the book is much the same; and actually makes it a distraction from the actual text. There's so many notations that I have to say, I'll be quite unable to read the book if they're left in. I'll probably have to buy some correcting tape to cover it all up – and I'll need a LOT.
I buy books to enjoy reading, not be hectored at by it's previous owner. That said, generally if I've ever written in the margins of a book, there's a pretty darned good chance that book isn't ever getting out of my library, so that a later owner's pleasure isn't spoilt.