Today my baby Brandon would've been two years old. I think he would have been having a fun time today; though perhaps his birthday would've been much quieter than Vincent's party a few days ago.
We gave him his presents – a toy tank and a toy helicopter, and his Grammy and Grampy sent a hand made card.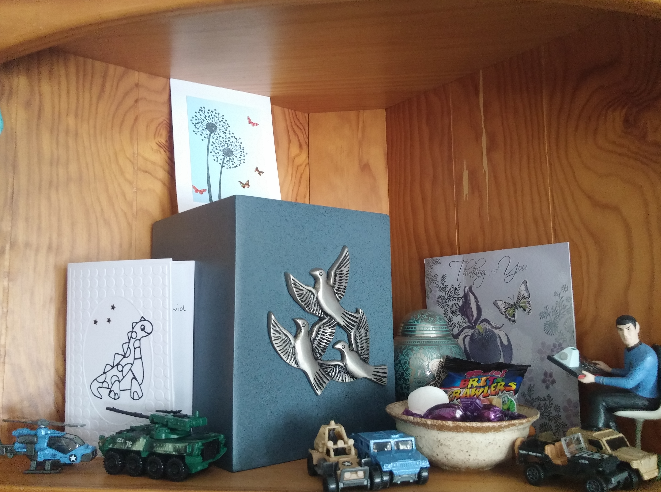 It's the one with the little dinosaur on it. Brandon's urn is the one with the birds. His brother Damien is in the smaller round urn next to it.
Rhys and I spent a little time reminiscing fondly about his birth, and a few delightful memories. I wonder about how he and Damien would've been like now, but that happens a lot. Perhaps his hair would have been gently curling, like his eldest brother's was. We still can't imagine him smiling, however, as he was a baby with a rather impressive scowl. I think Damien would have been the plague to him at the same time being a favourite playmate.
What could have been…