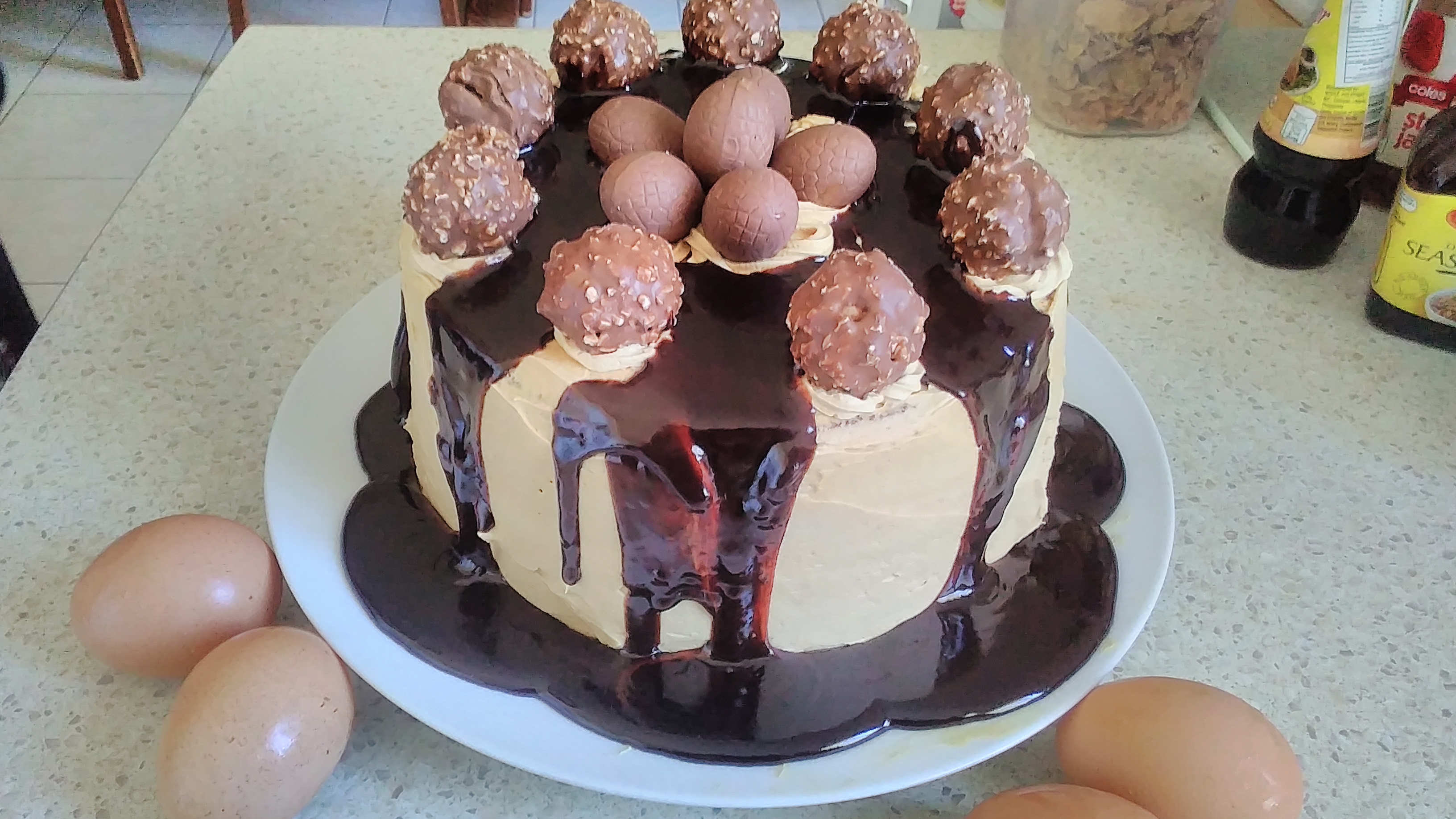 I loooove coffee walnut cake. Luckily for me our grocery chain Coles has them for less than 10 AUD and it is omg scrumptious.
But for my birthday, I wanted a bit more Ferrero Rocher-ey taste; more chocolatey, maybe a bit of Nutella… I still wanted the coffee buttercream though.
I made this cake for both my birthday and again for Easter, which is why the above cake has mini Cadbury Creme eggs nested in the middle.
Maybe someday I'll remember to take a photo of a cake slice instead of going 'om nom nom' right away.
Maybe.
Until then, have a recipe!
Continue reading