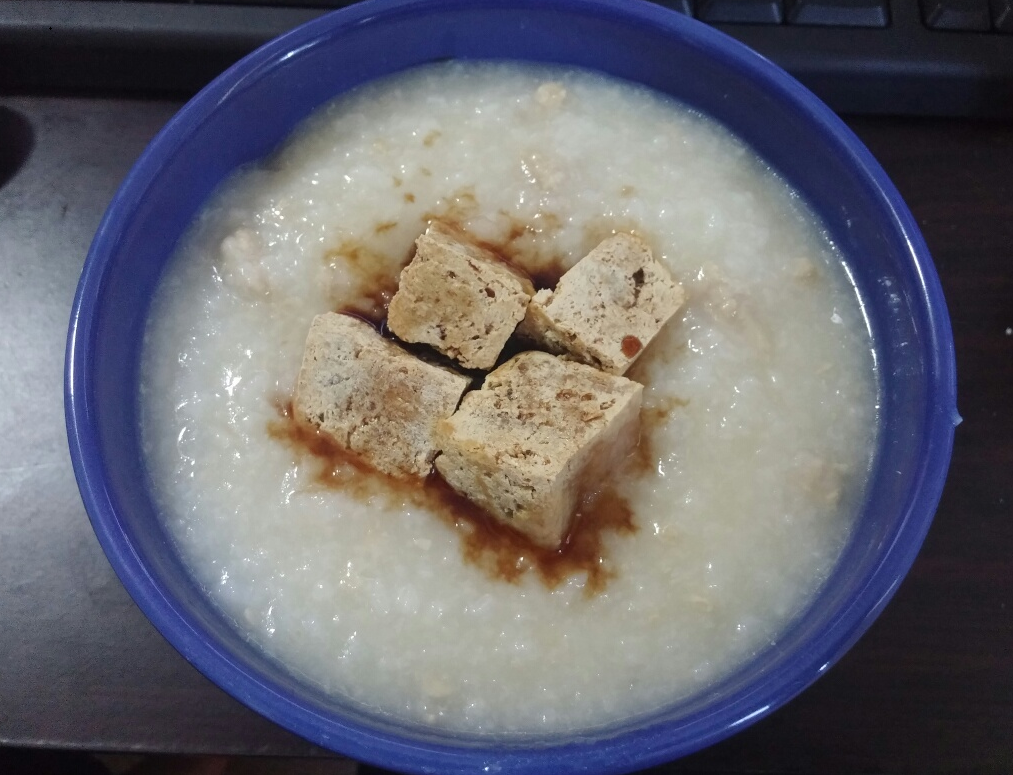 Everyone has a favorite type of congee. I love the Filipino version, called arroz caldo, which in typical Filipino form, can be eaten at all times of the day – breakfast, lunch, dinner, or merienda (well, more like a small meal between meals. Hobbits would love us!), or snack or as a side dish or opening item!  My family's version is very garlicky and ginger-y. If you want to reduce the salt, use a low-salt chicken broth and omit the chicken broth cubes. Some folks like putting toasted, crispy garlic and onions on top, or chopped up green onions, or, in my case, cubed, fried tofu. Experiment with toppings if you like, but you might find that my recipe is flavorsome enough.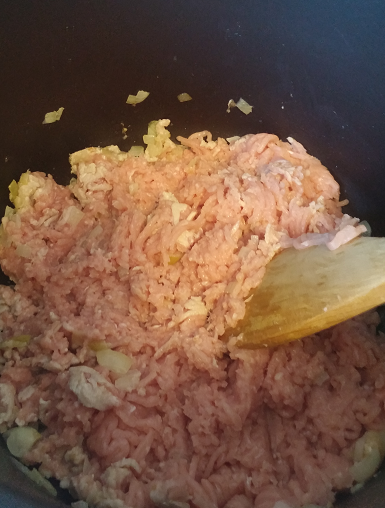 Sautée the onions, garlic and ginger together in a little oil until the onions are translucent. Add the ground chicken or chicken chunks and brown lightly.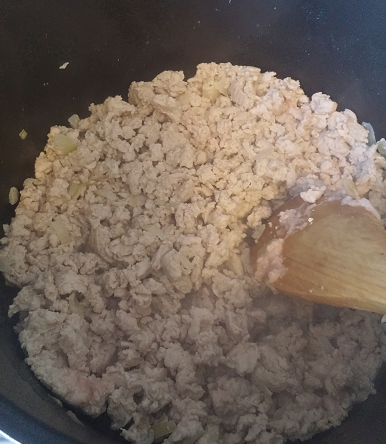 When the meat is mostly pale, add the rice.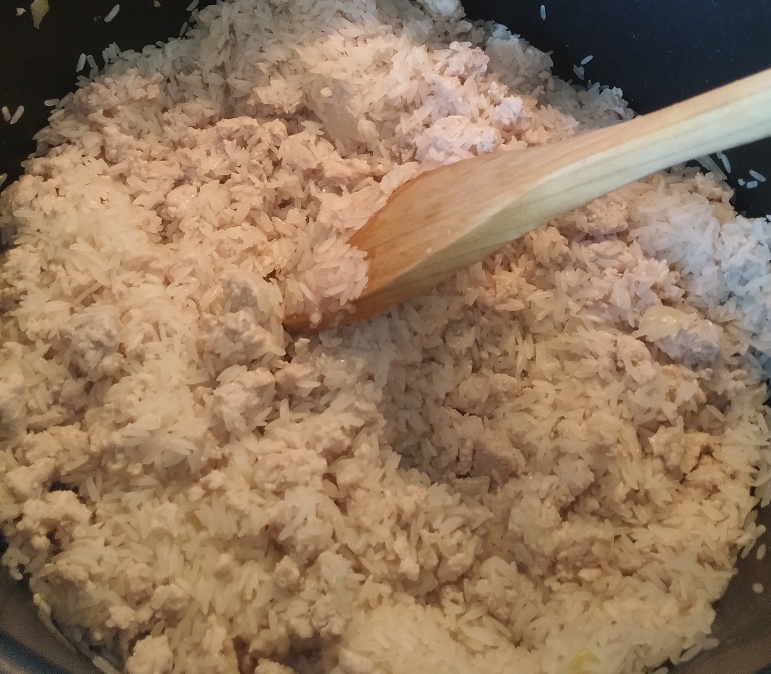 Add the chicken broth, or water if using cubes.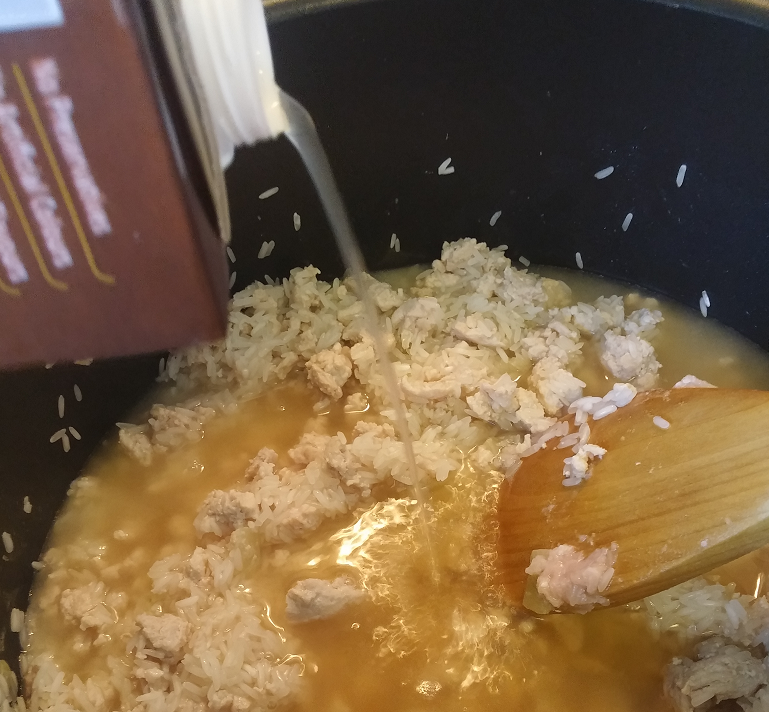 Add in the garlic and ginger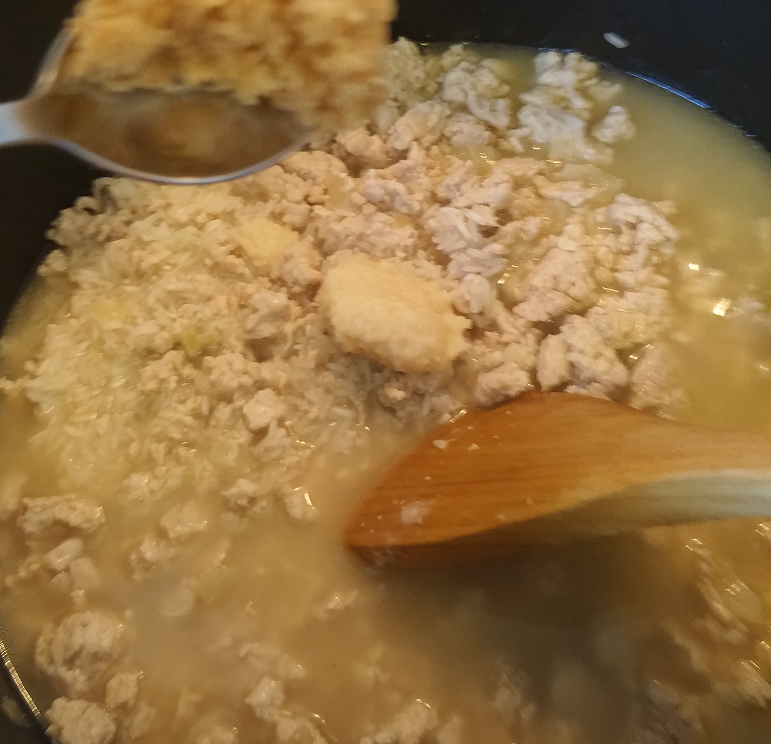 Arroz Caldo
Warm, hearty and delicious, this arroz caldo is a big hit with children and adults alike! Serves 6-8 people.
Ingredients
500 grams chicken mince (can go up to a kilo of mince)
4-5 cups long grain white rice
1 tbsp ginger ground
1-2 tbsp garlic minced
1/4 to 1/2 cup fish sauce (Patis) found in Asian groceries
3 cubes chicken boullion
2 liters chicken broth or water
1-2 pieces medium onions
3 tbsp oil for sautéeing
1/2 cup soy sauce
salt and pepper to taste
chopped green onions or tofu cubes or toasted garlic to top
Instructions
Sauté the onions lightly, and then brown the meat, breaking the mince apart into small pieces.
Add the rice, and toss it with the meat, until the rice is well coated with the oil and slightly translucent.
Add the chicken broth or water. You can add more water if you want a more watery arroz caldo.
Add the ginger, garlic, soy sauce, fish sauce to the broth and mix. Season with some salt and pepper.
Bring to a boil, then turn down to a simmer, stirring every 10-15 minutes just so the rice doesn't stick to the bottom.
Cook for 1-3 hours, on low heat.
Serve in bowls, with toppings if desired (chopped green onions, crispy toasted garlic, fried tofu, or chopped bird chilles are some examples) and enjoy!
Save
Save
Save
Save
Save