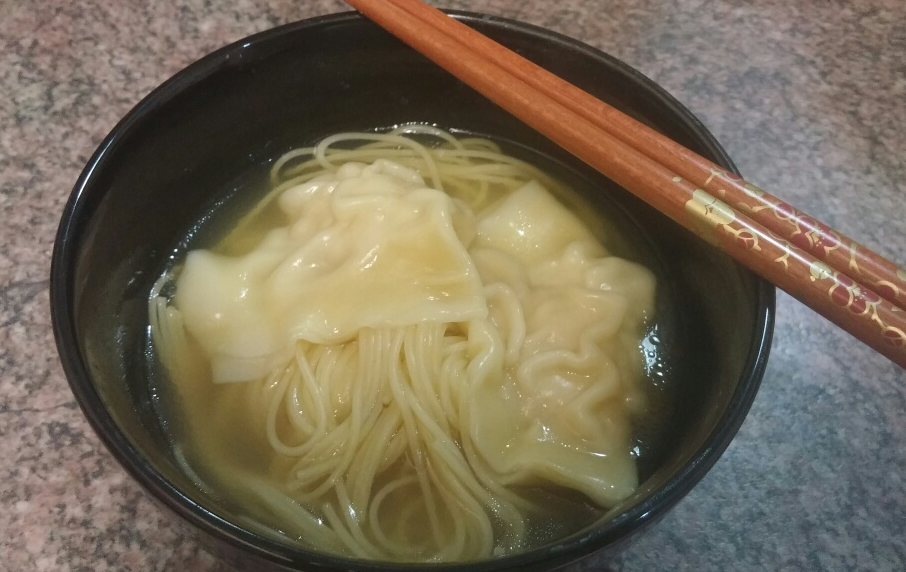 As part of their holiday 'fun thing' I taught my eldest how to make chicken wonton filling / chicken meatballs. Eldest boy helped wrap up a few, but I had to take over or else we wouldn't have dinner on time! Happily my little budding hearth witch mastered the wrapping of wontons quickly. We still have meat so we'll make a packet of wontons to freeze, and make meatballs out of the rest.
As always I will name specific brands of ingredients when needed, because these are the flavors I'm familiar with. Kikoman soy sauce can be used if the brands I name aren't available.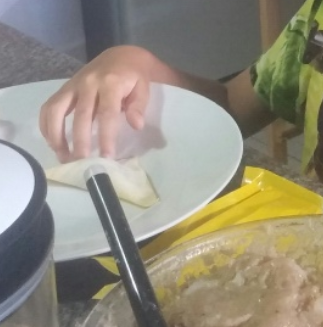 Homemade Wontons
1 kg chicken or pork mince
1 large finely diced onion
1 cup breadcrumbs
Finely diced carrot
Finely shredded cabbage (Chinese wombok or drumhead cabbage, as you prefer)
2 eggs, scrambled
2 tsp chicken stock powder or vegetable stock powder
2 tsp garlic paste
1 tsp ginger paste
1/8c toyomansi (Datu Puti or Marca Pina) or juice of 1 lime + 1/8c Marca Pina, Datu Puti or Silver Swan Soy sauce
Optional: finely chopped up shrimp meat or fake crab meat
Mix all the ingredients together in a large bowl until well blended. Cover with plastic wrap and put in the fridge for a couple of hours to let the flavor develop. Use to make wontons, shu mai, dim sums, meatballs or lumpia shanghai.
If you're interested in making your own wrappers, I looked up two different wonton wrapper recipes. ^_^
http://www.homemade-chinese-soups.com/wonton-wrappers.html
Save