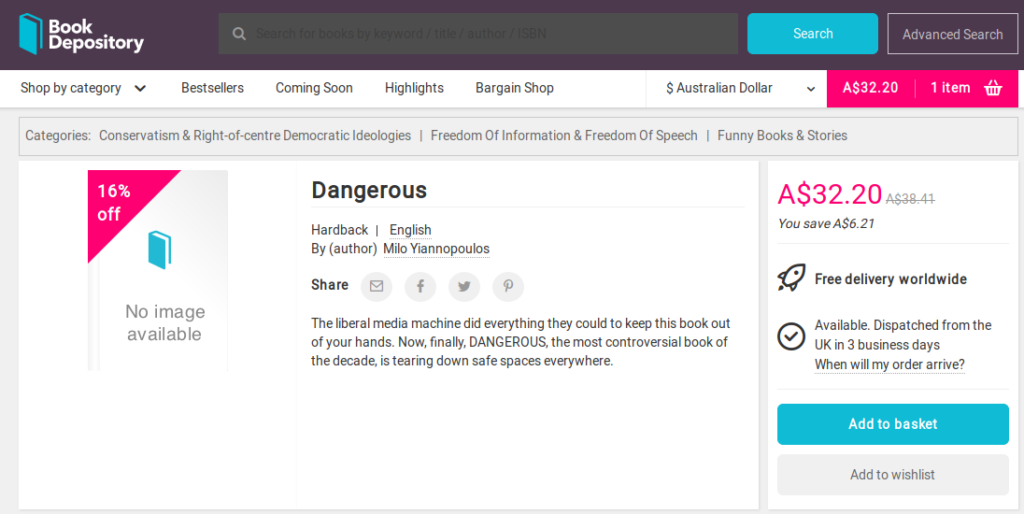 So I planned to order the book on the day it got out – except it ended up being completely out of stock on Book Depository, and even looking on Amazon and being willing to pay the exorbitant amount in shipping 'wrong side of the world, fuckers!' costs just to get the book …found it was completely out of stock. For a moment, I thought yet again that Milo's book had been stopped – but a quick look online reassured me and made me cheer at the same time. Milo's book was simply SOLD OUT~!!!!!!
Good reason to not be able to immediately get it.
I figured I'll try getting in a while later; and was reminded to check when I saw that Milo-sempai had a new video up. So while I was laughing myself into coughing fits, I checked on BD…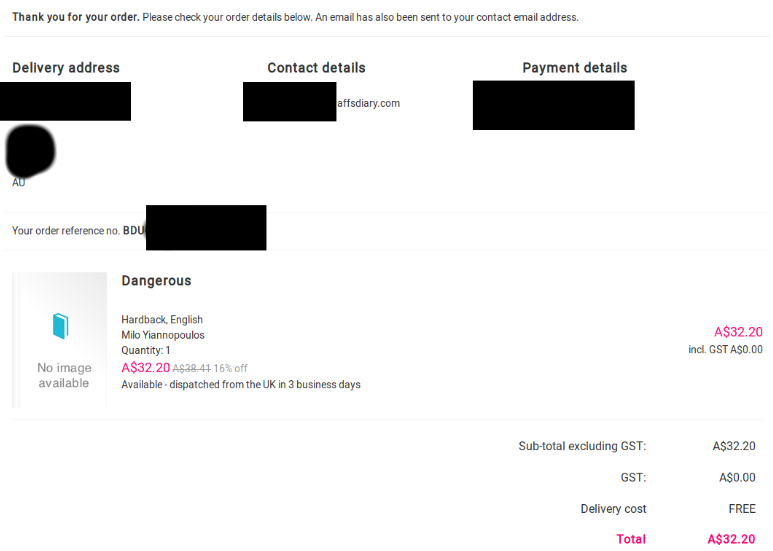 MINE NOW. Well, en route to me. Had to grab it before it went out of stock again, even if I might not have time immediately to read it.
Now I just gotta hope that Monster Hunter: Siege comes out a little later next month so I can save up for it again.
edited to add: Got another book I just cannot resist: The Lawdog Files!