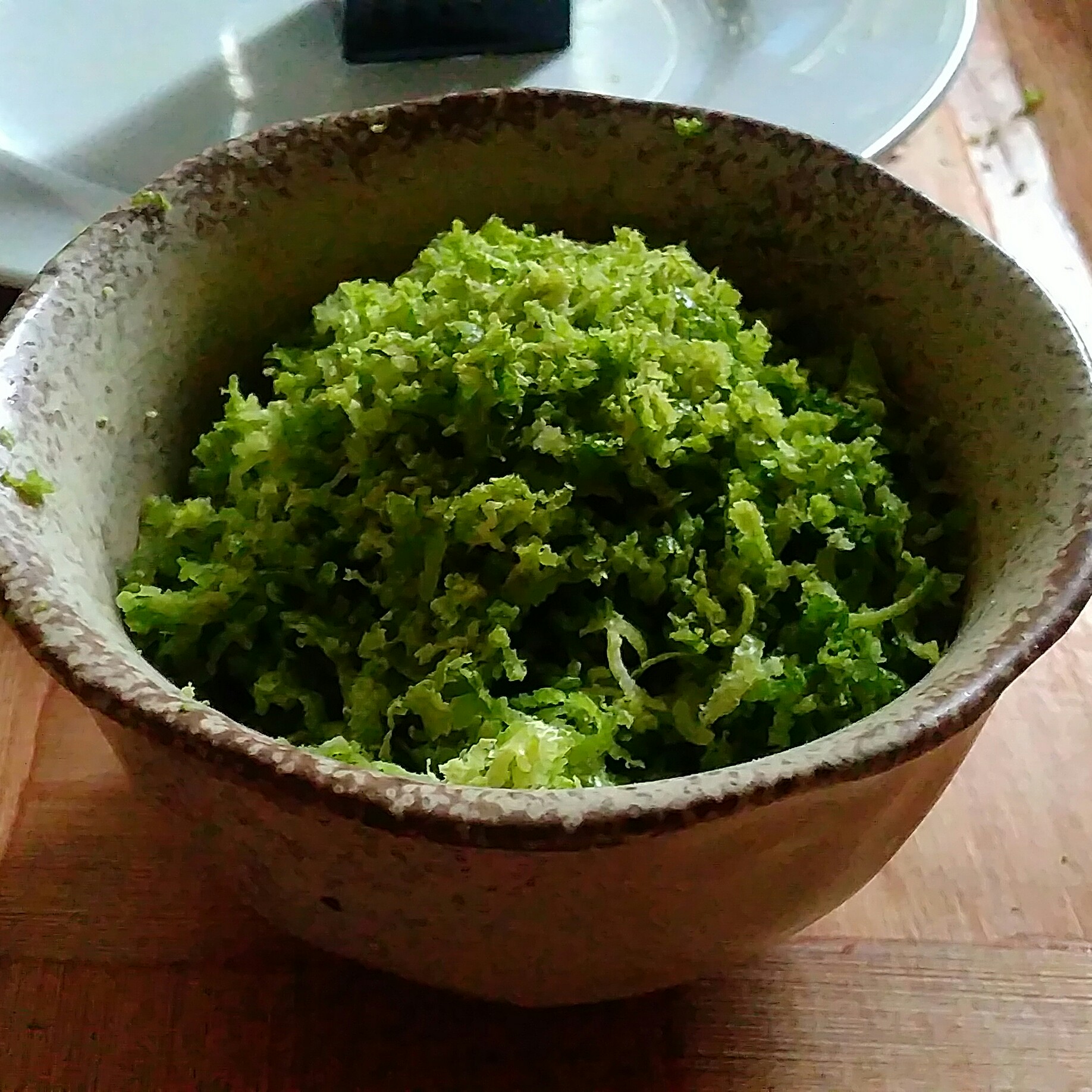 Of late I have been suffering from severe headaches. They start out as tension headaches then become migraines. I have been trying out several different pillows, rotating them. So I guess it will just be a matter if time before this resolves itself.
Sadly this has been limiting my screentime. Some days I am rather light sensitive so I can't leave my room in those days. I save the painkillers for the days when I do have to go out.
Today it was sufficiently overcast that I could sit in the living room and zest some limes. They come from the tree that comes with the house, and some very strong winds broke a few branches thay had fruit. I don't know if they are ripe enough for much juice but I will try get some juice to marinate some chicken with perhaps.
I think I will freeze the zest, or dry it. Not sure what I will use it for yet but it seems like a waste of lovely organic limes otherwise. It was a pleasant way to spend an hour or so, and the smell seemed to ease my headache.
Any idea what to do with the lime zest? I've never used zest in cooking before, and I have only read about using lemon zest in lemon-based desserts like lemon squares and sugar cookies.