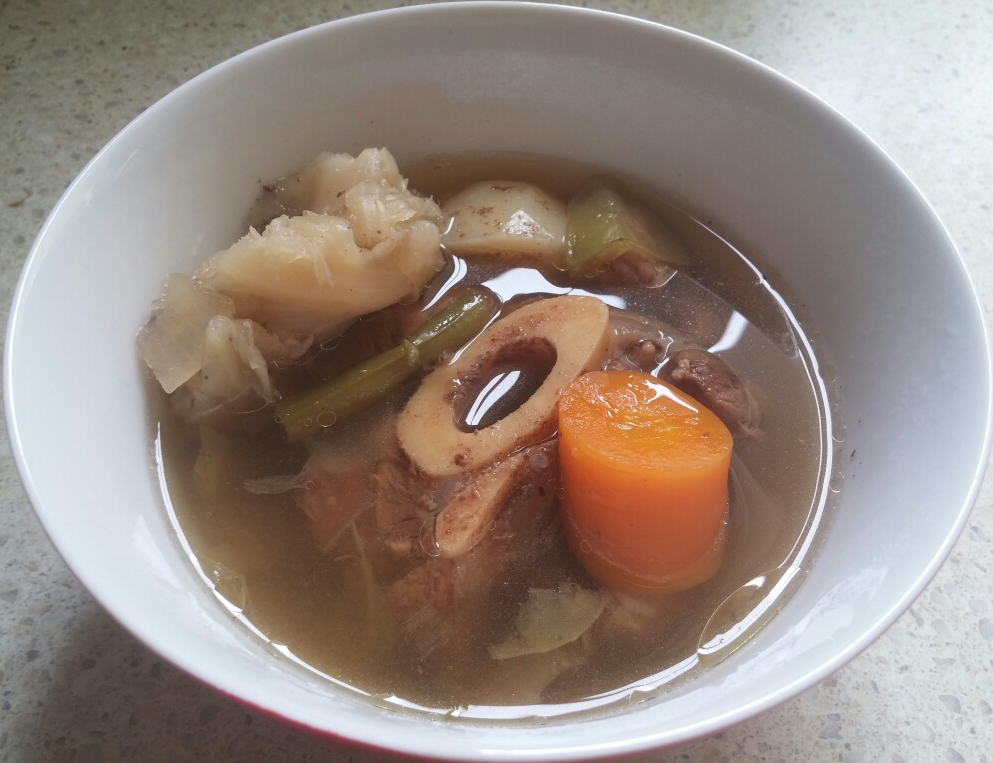 Nilagang Baka, or "boiled beef" belies the very delicious and richly satisfying soup that results from the 'mere' boiling. Best done with cheaper soup bones with meat still clinging to the bone and with cheaper cuts of beef, my prefered method is to add all the ingredients together and simmer for at least four hours in a large stew pot.
Because I have a large family, when I make this it's a huge batch, with leftovers that the kids like to have later on. You can reduce the amount of ingredients as needed (Or, for single-person amounts, 1 osso bucco, 1-2 corn cobs, a handful of cabbage, one large carrot, a handful of beans, and two medium potatoes, 1 beef broth cube!)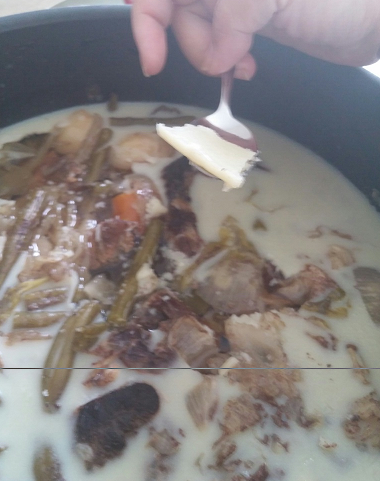 Those with more time to spare should boil the bones and meat and cool overnight, perhaps even refrigerate the pot so you can remove most of the beef fat.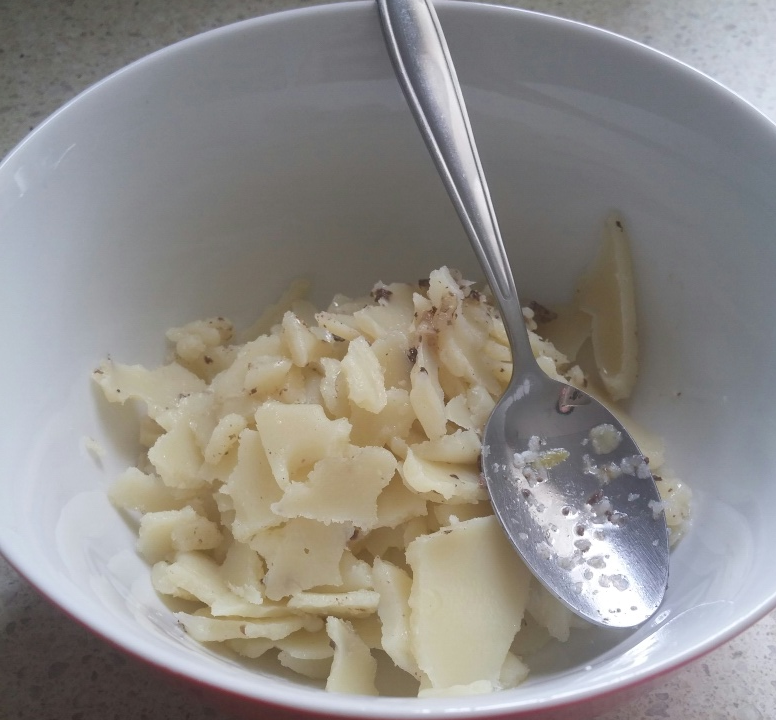 I leave a little bit of fat, not too much, to just give a bit of richness.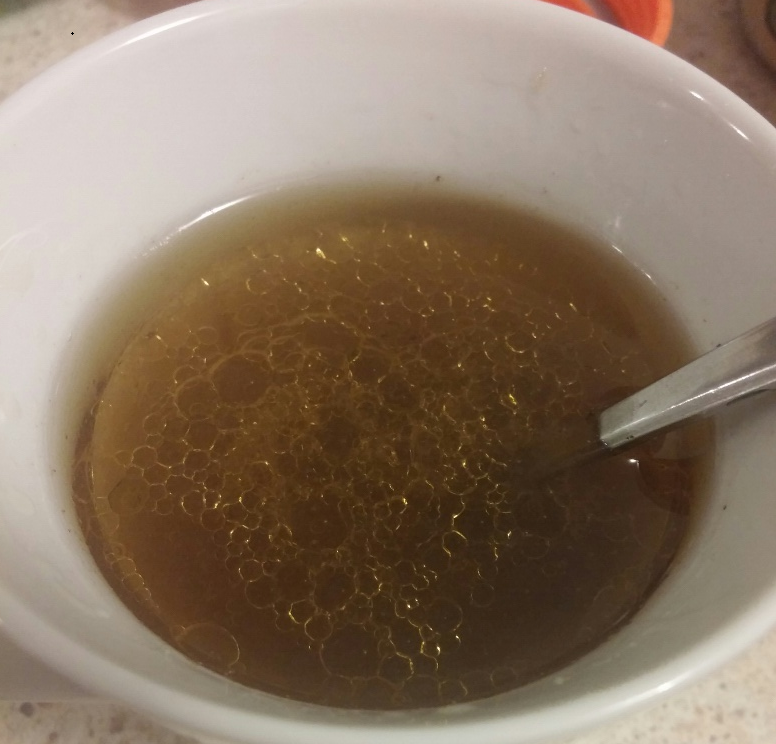 When I last made a batch, I couldn't resist having a mug of broth.
I prefer it with steaming, freshly cooked rice, but some folks might not feel the need for it, given how much there is to eat.
Some variations of the soup include mild spicy peppers. If so desired, you can add brocolli, pumpkin, cauliflower or other vegetables.
Nilagang Baka
A hearty soup that's perfect for cold nights and rainy evenings. It's a big batch so there'll be leftovers and lots of broth.
Ingredients
1 -2 kg beef soup bones
1-2 kg beef stew meat cut into chunks
4 pieces large onions diced
4-6 pieces medium carrots cut into chunks
100 grams green beans cut into sticks
4-6 large potatoes cut into inch-size chunks
1/2 medium cabbage chopped into chunks
6-8 pieces sweet corn quartered (optional)
1-2 teaspoon cracked peppercorns adjust to taste.
1 tablespoon salt may need adjusting to taste
Worchestershire sauce or patis fish sauce to taste
1-3 pieces beef broth cubes
Instructions
In a large enough pot, put all the ingredients together except for the Worchestershire sauce or patis fish sauce, and pour enough water just to cover the meat and bones.
Bring to a boil over medium heat then drop down to a simmer, covered for four hours, mixing the pot every now and again.
Turn off heat and allow to cool, then when cool, put it into the refrigerator overnight to allow the beef fat to solidify. Remove the congealed tallow carefully with a spoon, then return the pot to a simmering heat.
Season to taste with salt, pepper, and Worchestershire sauce or patis if desired, or if looking for a spicy kick, sprinkle red chili flakes on top.
Serve with fresh steamed rice, or a nice buttered bread bun for dipping into the broth.
Save
Save
Save
Save
Save
Save