This chicken recipe uses a can of cola, orange soda, or Mountain Dew as a base. I've also used this as a recipe base for a slow cooker pork roast (adjusting the amount of ingredients to suit.)  This was a huge hit with the kids and adults alike.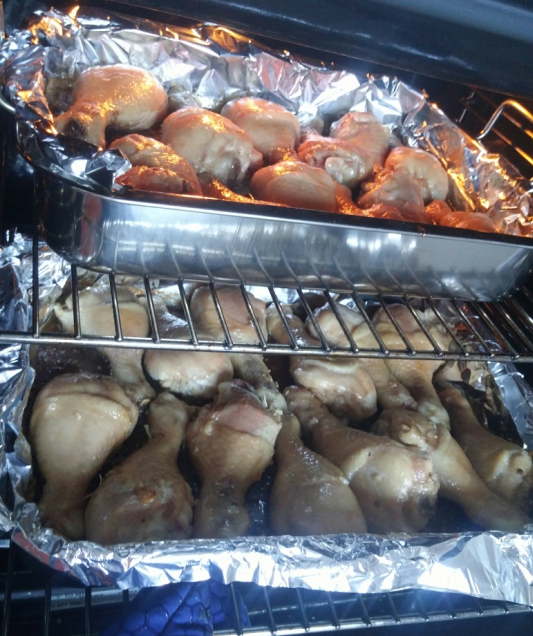 Turning the chicken once every 15 minutes (if drumsticks) seems like a lot of effort, but it's totally worth it for the end result of flavoursome meat almost falling off the bone.
This recipe can work with the use of either the original Coca Cola, or Fanta, or Mountain Dew.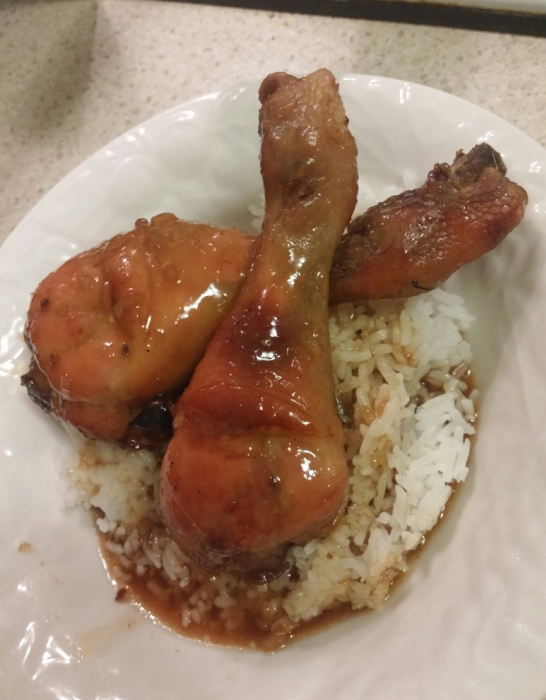 Best served, in my opinion, with just plain white steamed jasmine rice.
Save
1 cup brown sugar
1 Can Coca-Cola® (or Fanta)
2 medium onions (chopped (if using dry onion flakes, 1 tablespoon)
2 teaspoons Cloves garlic (minced (or 2minced or powdered))
2 Tablespoons soy sauce salt and pepper to taste (a Japanese sauce)
¼ cup honey
2 kg chicken drummettes (drumsticks or thigh cut.)
1. In a large casserole, combine the brown sugar, Coca-Cola®, onions, garlic, soy sauce, salt and pepper. Stir until mixed. Place chicken wings or ribs in sauce mixture. Bake at 180 degrees celcius for 2 hours. (optional: rotate chicken every fifteen minues after cooking an hour) When chicken is cooked, arrange in a serving dish.
2. To thicken sauce, pour it into a saucepan on medium heat. Mix together about 2-3 teaspoons of cornstarch with 100 ml of water. Stirring the sauce quickly, pour the cornstarch mixture and simmer until thickened. Pour over the chicken.
3. Delicious served with white steamed rice.
Adapted from the original recipe found at the Coca-Cola website. http://www.coca-colacompany.com/stories/recipes-coca-cola-chicken-wings