Taking a few moments to stop stabbing my fingers with a needle.
A couple of nights ago, I noticed this on Monster Hunter Nation:
The resulting excited happy squee woke Rhys.  I am seriously happy that Larry liked it so much! That's my first solo endeavour, and this, in my opinion, is even better than winning the contest I originally wrote it for. Thanks, Larry! Thanks everyone, who bought Sparrowind!
The past couple of days have been very busy though and I didn't really have a chance to look at the site stats on the day. I wonder what it was? Oh well, this is what it looked like today when I got the brain to check.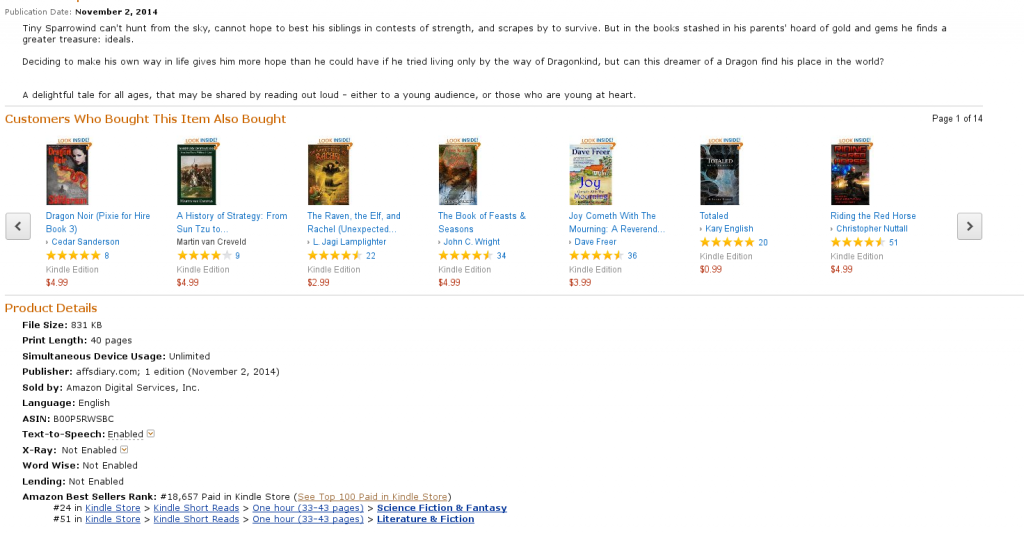 Ranked 24 in the Kindle Short Reads for Sci-Fi and Fantasy, and 51 in Kindle Short Reads Literature and Fiction.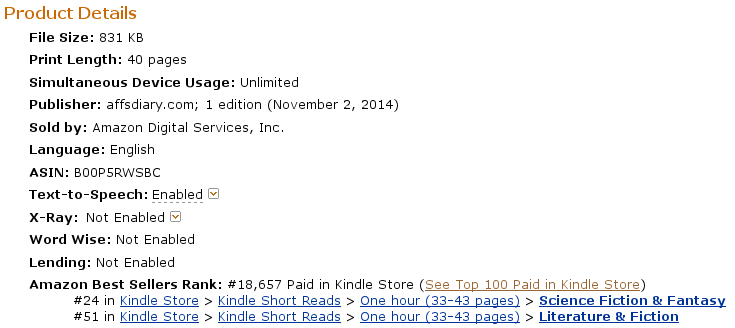 That made me smile, and lifted my mood to actual happiness*. Thank you, everyone who bought the novelette, and I hope you enjoyed it!
Edited at 16:35, Wed 22 April 2015:
It went up some more!
I also sold 179 copies on Kindle; and that's just the Kindle sales. Yay!
On more writer-chatter:
I need to finish Aff's Diary: Blessed Hope so we can get to the editing stages of that book. I'm looking at 342 pages (because of Lulu's formatting) so far, and I'm probably 85% done. I managed to write quite a bit when the grandparents took the kids out walking last weekend to hike up Castle Hill. That sounded far more strenuous than I can tolerate so I decided to sit at Longbow Bar and Grill at the Strand and worked through lunch, a lovely treat by my very understanding hubby.
I've already started writing on the expanded, full novel Sparrowind though, which, due to previous feedback I had gotten last year, is the first in what might be a series. On this my plans are still ongoing, and un-derailed. Being my own actions, this is something entirely within my control, and something I can focus on.
I've also been working with Aff / David on a draft of a new United Fleet novel.